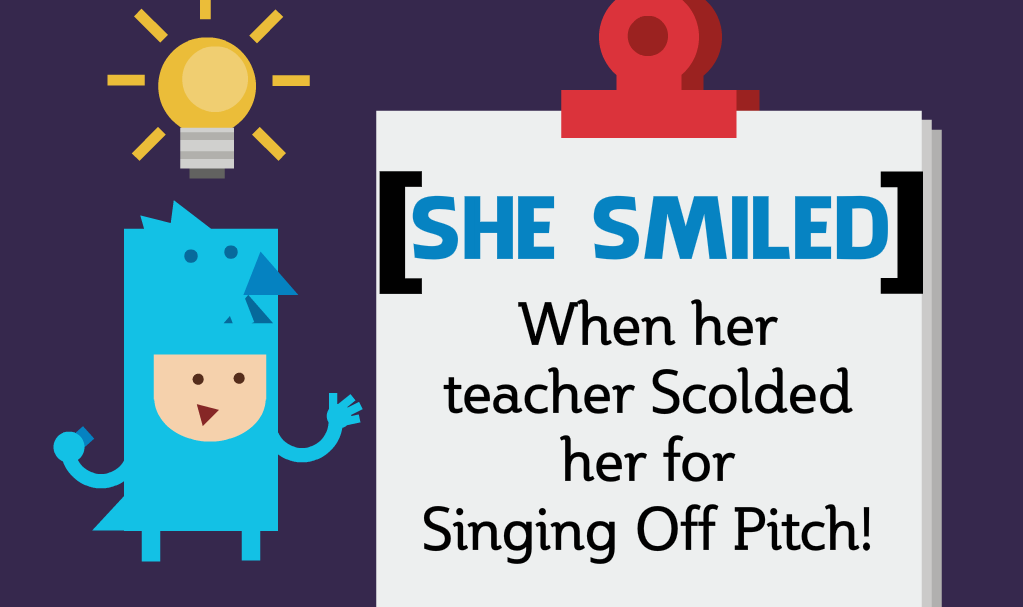 Some voice teachers and be quite forceful and intimidating and it's a wonder how they ever get positive results from their students.
Recently, a prominent voice coach scolded her student for Singing Off Pitch!

The student responded by SMILING and continued singing.
In this case, the student's response was exactly what was needed.
Smiling is an old school technique for improving flat pitch that still works for correcting small pitch errors.
The benefits are two fold:
The SMILE can actually slightly tightens the vocal chords, thereby increasing pitch
The implied "brighter" mood of the singer is also known to slightly adjust pitch.
SMILING can make a significant difference, but don't get me wrong – smiling will not solve all of your vocal pitch problems!
First, smiling almost always raises pitch slightly, so if you're singing sharp it's just going to make the problem worse. Next, most people have a variety of vocal pitch problems:
Scooping Attacks
Leaps that Slide into the note
Overshooting or undershooting the note
And, ability to hold a steady pitch
While smiling will help in some cases and will help you feel better, to get to the bottom of Voice Pitch problems and solve them once and for all, you need an unbiased bio-feedback tool, such as my flagship product, PitchPerfector.
By practicing simple sustained notes, short scales and simple arpeggios, PitchPerfector literally trains you to sing on pitch. And most singers can visually see improvement within just a few minutes.
Learn more about PitchPerfector and start solving your vocal pitch problems today!
If you found this article helpful or interesting, please leave a comment below.